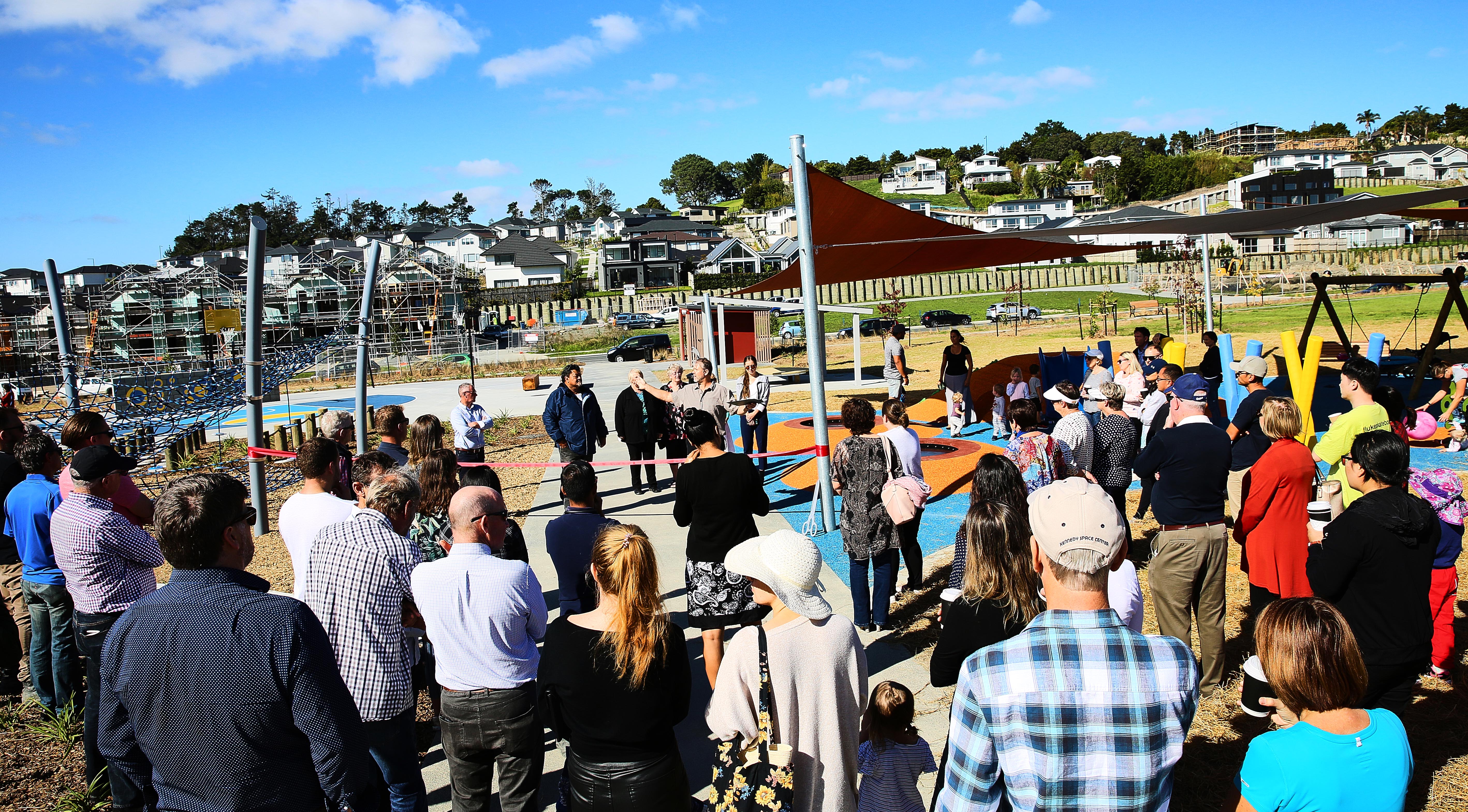 On Friday May 3rd, another stunning autumn day in Millwater, the Croix reserve and play park on Bonair Crescent was opened to the public.
The reserve is another excellent addition to the community thanks to Millwater Developments in consultation with the Local Board and sits at the centre of the Bonair community within Millwater, overlooked by those that live in this supportive neighbourhood.
Catering for all ages, the park includes a 3-on-3 basketball court, netball hoop, calisthenics equipment, soccer goals, trampolines, climbing frames, and basket swing, all covered by shade sails. There is also a huge expanse of green space where locals can kick a ball or throw a frisbee. A special feature of Croix Reserve are the fruit trees - apples, guavas and lemons - that have been planted for the community to share.
The opening ceremony attracted over 200 people, with an explanation of the history behind the reserve name by Millwater marketing consultant Warren Frogley, a blessing by Kaumatua Ringi Brown from the Manuhiri Kaitiaki Charitable Trust including a beautiful waiata where everyone joined in, recognition from the Local Board chair Julia Parfitt and thanks from Fulton Hogan Land Developments GM Graeme Causer, with Bob Fulton cutting the ribbon (below)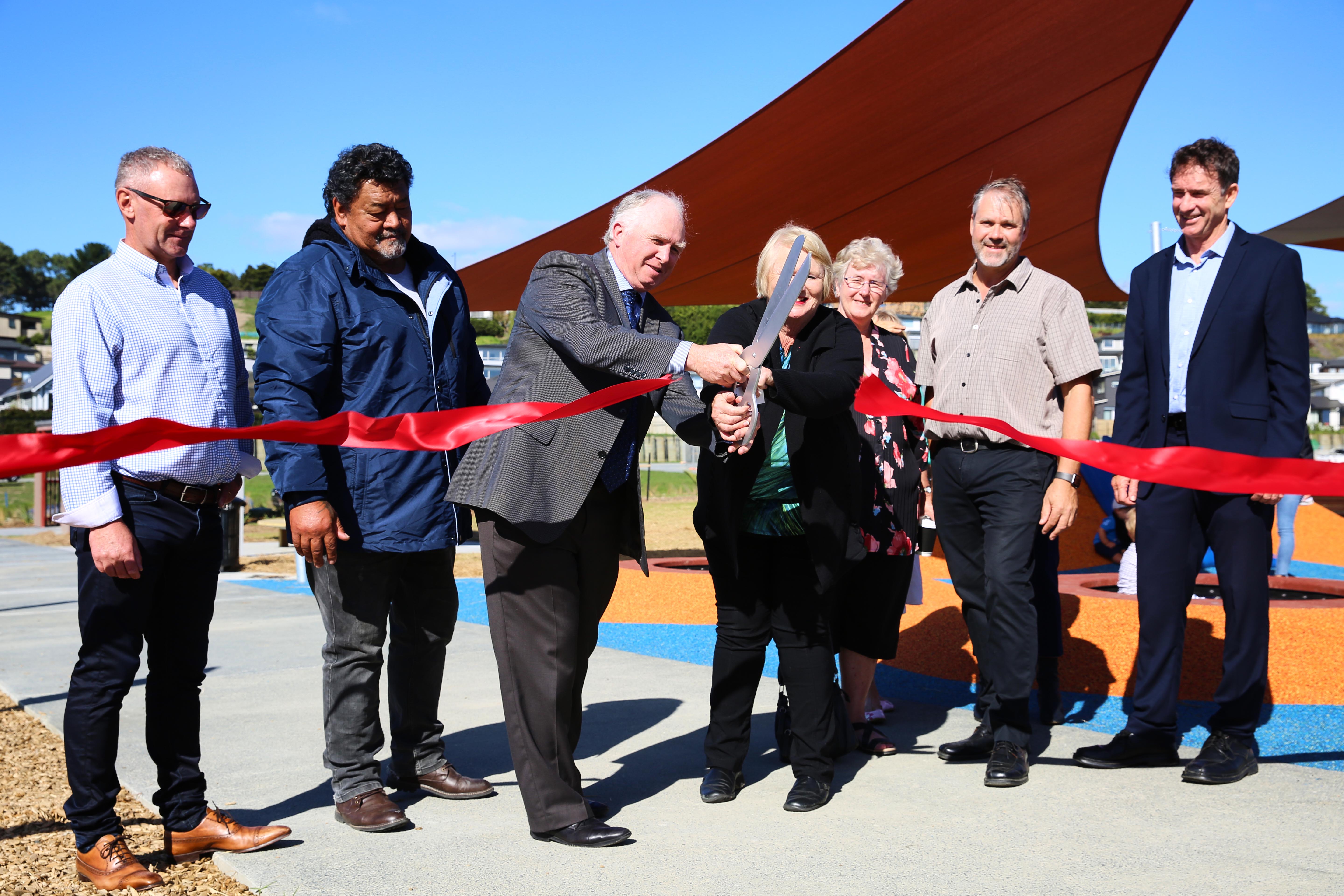 From left: Graeme Causer, Ringi Brown, Bob Fulton, Julia Parfitt, Janet Fitzgerald, Warren Frogley, John Watson