Amenities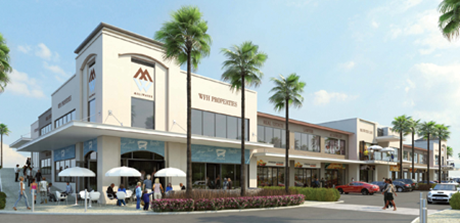 As Millwater's population grows, local businesses flourish and employment opportunities arise. This also encourages the expansion of local amenities, from business and recreation, to education and technology.
Some of the many benefits of living within Millwater include:

Fibre optic Ultra Fast Broadband. Click here for UFB requirements for developers and architects. Major UFB providers includeVodafone / WorldxChange / Orcon.
Northern Arena swimming centre and gymnasium

Cycleway/Walkway from Millwater to Orewa

Sports Grounds incorporating sports fields, hard courts, athletic track, skate park, recreation/aquatic centre and kayak launching

2 Kindergartens, 3 Primary and 3 Secondary Schools, all with high decile rankings. Search the school directory here

Silverdale Retail Centre including The Warehouse and Countdown. Millwater Central is now complete, while PAK'nSAVE and Bunnings Warehouse are new additions, joining a vast collection of well established local business

Public Transport is available with bus routes via Orewa and Silverdale, accessing the entire Hibiscus Coast and Auckland City

3 motorway access points, at Silverdale, Wainui Rd and Grand Drive, just minutes to Albany or Auckland City

12 beaches providing swimming, surfing, sailing, diving and
bountiful fishing

3 International golf courses, numerous parks, walks and reserves, plus numerous children's playgrounds scattered throughout Millwater itself
Snow Planet artificial ski fields, Action Raceway indoor go karts
Additional services helpful to the design and build process include:
History
In the early 1800's, the disciplined and hardy travelled the eastern coastline, on the lookout for treasures hidden from view. Probing the winding rivers and weaving down gentle inlets, then on by foot in search of tall Kauri stands, a wonderous setting was revealed, named by the Maori as Wainui – View of Big Water.
In times of old, Wainui's own 'Flat Top' was one of the highest points in the region, providing expansive views far north and out to sea. It is no doubt the vantage point upon which the tribe who named the area first set up their lookout, as numerous sea shell deposits or mittens have been discovered upon its banks.
The ambitious and determined were the first to take advantage of the regions massive wealth of mature Kauri, labouring hard over many years. Milling and transporting with the aid of the local rivers, sawyer gangs provided the growing populations north and south and even as far as America with a plentiful supply of timber.
This was a profitable time, and many made their claim to positions of status as land was bought, wives were taken and families established to work and prosper throughout the growing district.
As the population grew, surveyors identified many a hillcrest, providing ample opportunity to behold the breathtaking views north and over the sea. Compelled to share their findings with family and friends, the young and spirited carved their way though the forgiving landscape, creating settlements in the most advantageous locations and building accommodation for all to enjoy.
The growing popularity and wealth of the district saw the Great North Road pass directly through Wainui, creating a gateway to the coastal riches and its pleasures. It is fitting that the granite core of 'Flat Top' - the very location responsible for the areas initial settlement and wealth that followed - has contributed largely towards roading that has made access possible for many more to enjoy this bountiful region.
Through the generations, many early settlers established working farms, orchards, timber mills and even botanical reserves. The areas rich landscape provided a growing number of settlers a steady source of work and fellowship, from the first arrivals on the Ship Jura from Glasgow to soldiers and civilians who travelled from the south. The area known as the Wade, Weiti River and the surrounding hills quickly grew into a busy hub that was later to be renamed Silverdale.